The Basics
Current Residence –
Newton, MA
Major in college –
History
Nickname
- JJ
Job outside of playing lacrosse?
I teach history and coach football, hockey and lacrosse at The Fessenden School in Newton.
Lax History
Who was an early lacrosse hero or role model for you and why?
Growing up in Mass in the 90's there wasn't much lacrosse to be found.  I didn't know about it until I was in 8th grade and didn't start playing until my freshman year.  All my lacrosse role models were upperclassmen I played with at The Governor's Academy.  They were guys who had been playing for a few years and took the time to help teach me the game.  If it hadn't been for those guys I would never have made it to UVA and the MLL.
Your favorite lacrosse memory?
My favorite lacrosse memory was going undefeated and winning the National Championship with UVA in 2006.  Our senior class was full of amazing athletes and leaders.  We were a tight knit group and from the first practice of the year we were all on the same page.  That was the greatest season of my athletic career; it was fun, exciting and it felt great to set such a lofty goal and accomplish it.
Pre-game superstitions?
I don't really have any superstitions.  I'm not big into music or anything, I just get dressed quietly and think about the upcoming match-ups.  When I played hockey I used to have to put my equipment on right side first, and in youth baseball I wouldn't touch the foul line, but for some reason I've never adopted any superstitions for lacrosse.
Love that dirty water...
Favorite spot in Boston?
My wife and I go to The Lizard Lounge in Cambridge a lot.  We love the food and they have a great downstairs music area with a lot of up-and-coming musicians, and the talent at open mic night is amazing.
Any favorite Boston sports moment?
My favorite Boston sports moment is yet to come.  2011 will bring at least four titles to Boston, guaranteed.
Favorite sports team (besides the Cannons)?
The Boston Bruins.
Random Personal Info
Most played song on iPod and most embarrassing song on your iPod?
Most played – Anything by Bob Dylan
Most embarrassing –Michael Buble - Everything
Favorite TV show?
I love Scrubs, but HBO's 24/7 Penguins-Capitals series was unreal.  It would be a great thing to do with MLL teams.
One Thing you can't live without?
My wife, she keeps me going and cracks me up.
If you could be someone else for a day, who would it be and why?
I think I would have to be Mark Zuckerburg, so I could have the experience of being a young billionaire. 
If you weren't playing professional lacrosse, what would you be doing?
 I would move to the Caribbean for the summer and unwind after a long school year.
If you could invite any 3 people (alive/dead/fictional) to dinner, who would they be and why?
The first person I would invite is President John Adams.  He was an incredibly intelligent person and I would love to hear him talk about what it was like to be there and have a role in the creation of the United States.  The second person would be JFK.  He is a hero of mine, and was always revered in my family because he was an Irish-Catholic from Boston like us.  The third and final person would be my grandfather Paul Morrissey, who passed away when I was only a year old.   
Favorite Ice Cream Flavor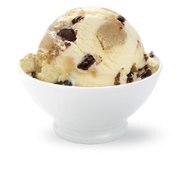 Chocolate Chip Cookie Dough
Final Thought
For the Cannons' fans about the upcoming season:
This is our year.  We will bring the Cup home to Boston for the first time and that's a promise.