After last week's Candid Cannons article, fans sent in a bunch of Cannon Player look alikes.  We took the best ones and compiled them here.  Separated at birth?  Twins?  Maybe not, but these are prety good! 
(from the first Candid Cannons)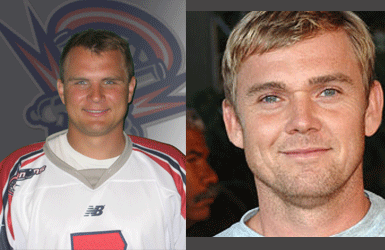 BOOMER and SHAQUILLE O'NEAL!  What, you don't see the resemblance?!
assistant coach
JIM MURPHY
and the liquid steel guy from T2