There is plenty of exciting action in the NCAA this weekend, headlined by the ACC Tournament that kicks off on Friday night.
  vs.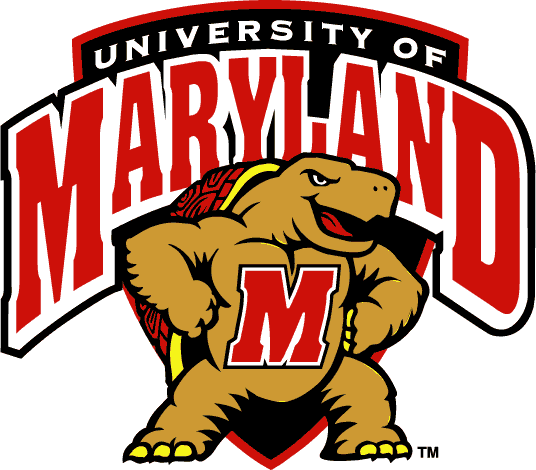 The action begins on Friday at 5:00 pm when #10 North Carolina and #6 Maryland face off in the first round of the ACC Tournament in Durham, NC.
UNC is coming off back to back wins in which they scored 15 goals in both games. The Tar Heels will look to continue that offensive output against Maryland's solid defense. North Carolina is led on offense by freshman Nicky Galasso, with 59 points. Senior attackman Billy Bitter struggled early on in the season but has rounded into form recently and is now tied with Galasso with 22 goals on the year.
Maryland boasts the nation's fourth ranked defense, giving up just seven goals per game. The Terps are led by a quartet of seniors including LSM Brian Farrell, but they've also gotten standout play from freshman goalie Niko Amato, who ranks fourth in goals against average and ninth in save percentage in Division I.
vs.   
The second game of the night features #7 Duke taking on #9 Virginia at 7:30 pm in a matchup of two of the nation's top three offenses.
The Blue Devils and the Cavaliers previously met this past Saturday, when the Blue Devils came out on top 13-11.  Duke is led by senior attackman
Zach Howell
with 34 goals and 12 assists for 46 points. 
The Cavaliers have junior attackman Steele Stanwick who leads the team with 23 goals and 21 assists for 44 points.  Looking to extend his current record of consecutive game goals is junior attackman Chris Bocklet, who has at least one score in the past 30 games.  If
Shamel Bratton
is in top form, he should be a threat from midfield as well.
  vs. 
Saturday, #15 UMass takes on #7 Hofstra in the ESPNU Warrior Classic at 3:00pm at Rentschler Field in East Hartford, Conn.  
UMass and Hofstra are battling for position in the CAA tournament, which begins Wednesday, May 4.   Both teams are currently 3-1 in league play and the winner of this game is likely to host one of the two semifinal games on that Wednesday.  UMass has been hot lately, winning seven of their last eight games.  The Minutemen won back-to-back overtime games over the last two weeks, in which sophomore Kyle Smith scored both golden goals.  The Drexel game went into triple-overtime before Smith scored to win the game 11-10.
Hofstra averages 10.17 goals per game and all three senior starter attackmen have 30 points or more this season.  Two-time All-American Jay Card leads the Pride with 23 goals and 12 assists for 35 points.  The Pride also have the second ranked Division I face-off specialist, sophomore John Antoniades, with a .672 winning percentage.   
  vs.
The ESPNU Warrior Classic continues on Saturday at 5:30pm when #4 Syracuse takes on Rutgers for a Big East match up. 
The Orange is coming off a mid-week win over Hobart and four players have just received nominations for the 2011 Tewaaraton Award for the national player of the year.  These include John Galloway, Stephen Keogh,
John Lade
and Joel White.  As a goalie, Galloway holds the record for the most wins in NCAA history by a goalie with 54.  Overall, Galloway is 54-7 in 61 starts.  Keogh leads the team in goals with 23 and points with 30.  This season alone he has amassed five game-winning goals and 20 career hat-tricks. 
The Scarlet Knights have been led this season by redshirt freshmen Scott Klimchak who has 21 goals and 11 assists for 32 points.  Close behind is sophomore Duncan Clancy, who has 11 goals and 20 assists for 31 points.  Klimchak was named to the Big East Weekly Honor Roll this past week for his play in the game against Princeton in which he scored a career-best 4 goals.   
  vs.  
Airing on ESPNU at 8:00pm after the Syracuse/Rutgers match-up is #2 Johns Hopkins vs Navy. 
The Blue Jays are on a four-game win streak coming off a thrilling 12-11 win over Maryland last Saturday night.  Hopkins has won six of their last seven games, only losing in a double-overtime game where Syracuse came out on top 5-4.  Sophomore midfielder John Ranagan was the Big City Classic MVP when he tallied 3 goals and 1 assist against North Carolina.   
The Midshipmen are coming off a loss to Army 14-9 in which they led 7-3 until late in the second quarter.  So far this season Navy has run hot and cold.  They have dropped four games straight, a streak that was preceded by a three-game win streak.  The Midshipmen are led by freshman Tucker Hull who has amassed 23 goals and 15 assists for 38 points this season. 
On Sunday, the ACC continues play with the title game happening at 3:30pm between the winner of North Carolina/Maryland and Duke/Virginia.