Tom Brady. Josh Beckett. Milan Lucic. Ray Allen. Paul Rabil.
To broaden the excitement around March Madness,
Boston.com has created a bracket
to allow readers to name Boston's best professional athlete, narrowing a pool of 32 of the city's best to the one who stand alone at the top.
We may have compared Rabil to Tom Brady a few months ago, based mainly on their similar hairstyles...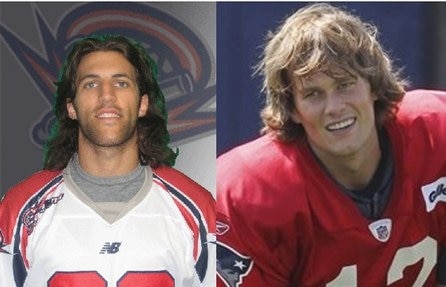 ...But this time Boston.com has Rabil up against 3-point leader Ray Allen. No disrespect to Allen and his proven consistency and accuracy, but we think Rabil's 111mph shots, midfield domination and supreme athleticism make this a no brainer.
Vote now to put Rabil and Boston lacrosse in the spotlight.
And get ready for #99 to prove he's the best in Boston this season at Harvard Stadium - just over two months until the May 14 home opener!