Rob Hale
Boston Cannons Majority Owner
Rob Hale is the majority owner of the Boston Cannons. Hale acquired a controlling interest in the Cannons in 2013 and has been part of the Cannons ownership group since 2008. Hale leads the Cannons Board of Directors and is the team's voting member on the Major League Lacrosse Board of Managers.  Rob played lacrosse collegiately at Connecticut College and has actively supported the sport as a youth coach, and benefactor, in the town of Hingham, MA. 
Rob is the founder and CEO of Granite Telecommunications, based in Quincy, MA.  Hale established Granite in 2002 and has grown the business into one of the largest privately held telecommunications service providers in the U.S. with annual revenues exceeding $1.4 billion.  Hale is the co-founder of FoxRock Properties and Copley Equity Partners and is a co-owner of the Boston Celtics.
Rob lives in the Boston area with his wife and three children.  He serves on the Board of Trustees for Boston's Children's Hospital, Brigham & Women's Hospital, the South Shore YMCA, and the Massachusetts Soldiers Legacy Fund.
---
Ian Frenette


Team President
Ian has a proven and impressive track record with business success in professional sports. He joined the Cannons after 6 seasons with the Boston Celtics where he served as the Vice President of Corporate Partnerships, overseeing new business sales for the Celtics Corporate Partnership division. Prior to joining the Celtics, Ian spent 6 years at IMG as a Sales Director in the IMG Golf Division, sold IMG's Global Golf assets (players/events/media), and helped to build the Deutsche Bank Championship.
Ian graduated from Dalhousie University (Halifax, Nova Scotia) in 2000 and he earned a Master's Degree in Sport Management from Springfield College in 2003.
Ian is active in the community as an executive member of Bottom Line's Executive Leadership Committee. Bottom Line is a nationally recognized, steadily growing non-profit organization helping students get in to college and successfully graduate. He's also a board member for for the US Lacrosse Eastern MA Chapter and actively serves on several committees with Boston Children's Hospital. Ian lives in South Weymouth, MA with his wife Chantal and their two boys, Hudson and Max.
---
Mark Drago


Vice President; Operations and Strategy
mdrago@bostoncannons.com
Mark entered his first season with the Boston Cannons in 2018 after many years in the sports and entertainment industry. A well-respected leader in the sports and entertainment industry in the greater Boston area and native of Melrose, MA, Drago joins the Cannons to help enhance the game experience and grow the team's brand in the community. As the former Executive Director of Film and Entertainment for the State of Massachusetts, Drago spearheaded the passing of the first-ever film tax incentive in Massachusetts. In that role, he paved the way for a multitude of films to be filmed in Massachusetts, including
The Departed, Gone Baby Gone
and
Fever Pitch
. On Beacon Hill, Mark has also served as a trusted assistant to three Massachusetts Governors and cultivated relationships with top local, state and federal officials.
For more than 20 years working through the Governor's office, Drago has had an active role in supporting monumental sports and entertainment events, such as World Cup Soccer, Sail Boston, The Ryder Cup, Deutsche Bank Championship, Major League Baseball All-Star Game, NHL All Star Game, and the 1998 Presidential Inauguration. In 2004, he was appointed as President of the Massachusetts Sports Partnership (Commission), where he used his political acumen to collaborate with diverse group of constituents and grow the commission's state budget. Prior to joining the Massachusetts Sports and Entertainment Commission, Drago has held leadership roles in Massachusetts including handling International Marketing for the Massachusetts Port Authority. In his new role, he looks forward to working with Boston area businesses, charities and fans to continue the Cannons growth in the lacrosse community and beyond.


---
Matthew Northrup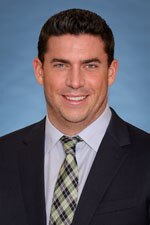 Director, Corporate Partnerships and Premium Tickets
mnorthrup@bostoncannons.com
Matt is in his fifth season with the Cannons as a member of the ticket sales staff, working in both group and season tickets sales.  Matt will also be working with corporate sponsors. Prior to joining the Cannons, Matt worked in aquatics at Swymfit, a fitness club located in Boxborough, MA.  He also coaches several different swim teams at the recreational and masters level. 
Matt graduated from Boston College with a Bachelor of Arts degree.  While at Boston College, Matt was a four-year varsity swim team member and a captain his senior year. Matt recently earned his Masters in Sports Leadership from Northeastern.
---
Bonnie Lattimore
Director, Corporate Partnerships and Special Events
blattimore@bostoncannons.com
Bonnie Lattimore joined the Cannons front office in September 2018 as the Director of Corporate Partnerships and Special Events. Prior to joining the Cannons, she was the Director of Operations for Men's Lacrosse at College of the Holy Cross.  She has also worked with marketing and operations for lacrosse camps and clinics at University of Michigan and University of Pennsylvania. 
In addition, Lattimore was the Director of Marketing for Lady Lion Basketball at Penn State for 2010-2011. Prior to Penn State, she spent four years at the University of North Carolina as Assistant Director of Sports Marketing. During her time at UNC, she directed all marketing efforts for men's and women's lacrosse, volleyball, field hockey, swimming and diving, and tennis. Lattimore served as the director of "Late Night with Roy" the annual midnight madness event celebrating the start of the basketball season which attracted a sellout crowd of 22,000 fans and was hosted by ESPN's Stuart Scott.
At both Penn State and UNC she worked with Learfield Sports to fulfill sponsorship agreements. Prior to UNC she spent one year at Davidson College as the Assistant Director of Sports Marketing. Lattimore is a 2005 graduate of the University of North Carolina at Chapel Hill.


Director, Marketing & Communications
crucker@bostoncannons.com
Christopher Rucker is the Director of Marketing & Communications for the Boston Cannons of Major League Lacrosse.  In this role, he leads marketing and public relations operations for the pro lacrosse team.
Rucker joined the Cannons in November 2018. Prior to the Cannons, Chris held numerous leadership roles in the radio industry. Notably, he spent 9 years at CBS Radio, where he rose to become Marketing & Promotions Manager for two Boston based radio stations including 98.5 The Sports Hub. In addition to his role at the Cannons he serves as Marketing and PR consultant.  
Chris serves as a youth lacrosse coach. He has been recognized by Big Brothers Big Sisters as a contributor and has been acknowledge by numerous non-profit organizations as an organizer and builder. 
Rucker resides in the Boston area with his family.  


---
Joe Cunningham 
Director of Operations
jcunningham@bostoncannons.com 
Joe Cunningham joined the Cannons at the start of the 2016 summer season as a game day and front office intern before joining the front office full-time in August of 2016. He is responsible for working in conjunction with the Vice President, Corporate Partnerships and Marketing as well as the Corporate Partnerships and Marketing Manager to execute all aspects of marketing and promoting the Cannons.
Prior to the Cannons, Joe interned with the Plymouth Pilgrims of the New England Collegiate Baseball League and with Blue Sky Sports & Entertainment, a full-service sports marketing and events management firm. A native of Marshfield, MA, Joe graduated from the University of Massachusetts Amherst with a degree in Sports Management.
---
Keller Dinan

Manager, Marketing, Communications, & Events
kdinan@bostoncannons.com 
Keller Dinan entered his first season in 2018 as the Marketing, Communications, & Events Manager for the Boston Cannons. Dinan has been volunteering with the Cannons since the fall of 2013 as a senior at Endicott College. Throughout the years, Dinan has helped with Game-Day Operations, Social Media/Gameday Marketing, and Event Operations while the Cannons played at Harvard Stadium in Allston, MA.
Dinan has been working within athletics since graduating from Endicott in 2014. Once graduated, Dinan was Marketing Assistant at Ski Butternut in The Berkshires for two seasons. During the summer of those years, Dinan found himself working for the Boston Red Sox as Fan & Youth Engagement Representative, where he still works part-time during the year.
Dinan graduated from Endicott College in 2014 with a Bachelor of Science in Sport Management with a Minor in Coaching. Dinan grew up in Monterey, MA and currently resides in Allston, MA.   
---
Griffin Kirkwood
Director of Ticket Sales
gkirkwood@bostoncannons.com
Griffin joined the Cannons front office staff in January of 2013, handling group and season ticket sales. This followed a job in the front office of the Manchester Monarchs of the AHL, where he was responsible for season ticket sales. 
Griffin graduated from Merrimack College with a degree in Sports Management.  During his college career, Griffin interned with the Boston Cannons as a ticket sales intern, the Worcester Tornadoes running their merchandising operations, and with the Merrimack College Athletics department handling marketing and promotions. 
---
Rob Cusanelli
Ticketing and Merchandise Coordinator
rcusanelli@bostoncannons.com
Rob joined the Cannons in May of 2017, as a Corporate Partnerships intern. As a Corporate Partnerships intern, he assisted in managing partner activations and deliverables for each team partner. When the internship had ended in September, Rob was offered a part-time position as a Corporate Partnership associate for the Cannons' 2018 season. He recently accepted a full-time offer as a Ticketing and Merchandise Coordinator and officially began in January of 2019.
Rob graduated from the University of Massachusetts Amherst in May of 2018 with a degree in Sports Management. With the help of friends and family, he has raised over $28,000 for the Juvenile Diabetes Research Foundation's Walk to Cure Type 1 Diabetes.
Rob is thrilled to start his career in the sports industry with the Cannons and is excited to see the sport of lacrosse grow at all levels.
---
Boomer The Mascot
Official Team Mascot
community@bostoncannons.com
Boomer proudly traces his roots all the way back to the Revolution, where his forefathers still stand tall guarding Massachusetts. Boomer did his duty serving a tour aboard the USS Constitution where his shipmates continue to host thousands of visitors a year and celebrate his July 4
th
 birthday with a 21 cannon salute. No loose cannon, Boomer is a hard-working ironman who has come a long way.
He sometimes has a short fuse when the team gets down, but soon gets fired up again to rally the fans. Although he is a mascot of few words, actually no words, really (since he can't talk), he is always the first one there to cheer on his favorite team!
---
Matt McGuirk
Cannons Beat Writer
Twitter
Matt first started writing for the Cannons in 2016 as the recipient of the Bruce Lerch Junior Journalist Scholarship. After spending the 2016 season as the Cannons Junior Journalist, Matt decided to keep writing for the Cannons in 2017 on a freelance basis. He graduated from Dighton-Rehoboth Regional High School in 2017 and is currently working towards an Associate's Degree in Communications at Bristol Community College. Matt also contributes to "Stanley Cup of Chowder", an SB Nation blog, and is excited to continue his work with the Cannons in 2018. Check out everything he's worked on
HERE
.
---
Brooke Goshtigian


Freelance Videographer

Instagram
Brooke started as a video production intern for the Cannons and has continued to create extraordinary video content for the team. With past internships and Pulse Media, Only in Boston, Skydance Media, and Bellator MMA, Brooke continues to hone her craft with videos for the Cannons. Her most recent project, "Cannons Go Christmas Shopping" can be seen in the Cannons video content section. She also has created hype videos, fan videos, and will continue to help with video content throughout the 2019 season.