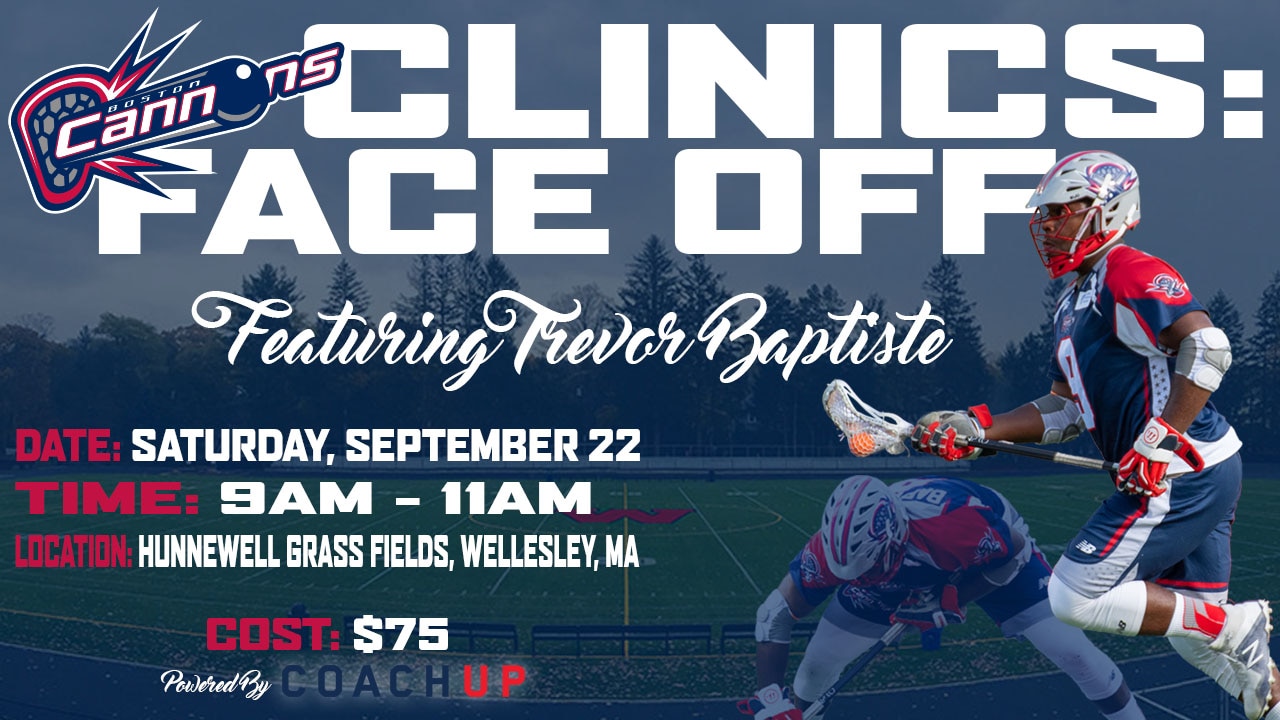 Held in Wellesley, MA,  learn to face-off like the best as FOS Trevor Baptiste will teach you the proper form, techniques, and drills to get you winning more face-offs at the "X" position! 
CLICK HERE TO SIGN UP
Cam Bell, a native of Maine, was 2013 CCC Rookie of the Year and was named to the CCC First Team in 2013, 2014, 2015, and 2016 while at Endicott College. Cam garnered USILA Honorable Mention All-American in 2013, 2014, and 2015 as well. A two-time CCC Defensive Player of the Year as well, learn the proper techniques of footwork, stick position, and communication while protecting the net!
CLICK HERE TO SIGN UP
Powered by
CoachUp
, players will learn new offensive skills from Attackman
John Uppgren
, Midfielder
Kyle Denhoff
& Cannons Offensive Coordinator Ben Rubeor! These three will work on shot selection, placement, and proper form for all ages so you can be a goal-scoring-machine!
CLICK HERE TO SIGN UP
James Fahey, a UMASS Amherst graduate, knows what it takes to make it in the MLL. While playing defense, Fahey will work on footwork, communication, proper checks, and ground ball/clearance techniques!
CLICK HERE TO SIGN UP
Join us on Monday, October 15th for a day that brings lacrosse fans together over a great day of golf! Held at Cohasset Golf Club, all money proceeds go directly to Boston Children's Hospital from the Cannons Foundation. Foursomes are $1500, and space is limited! Sign Up Today!
Be on the lookout for more upcoming events! Dates are subject to change!

2018 Fall Clinics
2019 Skills Clinics/Competitions - TBD
2019 Cannons Fighting Cancer - TBD