The NCAA lacrosse season is in full swing now with another great weekend of exciting games ahead. All of this weekend's notable action takes place on Saturday as a number of ranked teams collide.
@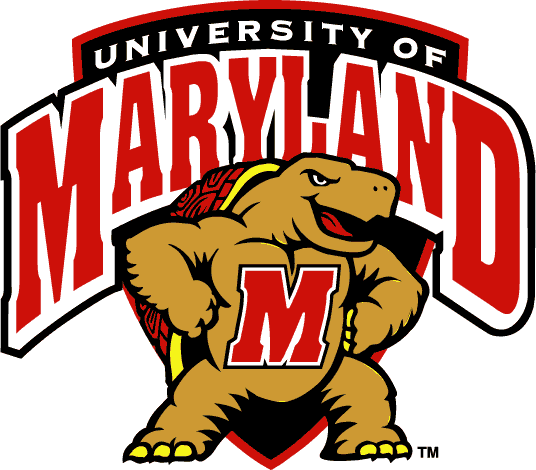 on
ESPNU kicks off a double header at Noon as #8 North Carolina heads to College Park to take on #5 Maryland. UNC got off to a hot start this year, winning five of their first six games, with their only loss coming on the road to Ohio State. The North Carolina offense was clicking on all cylinders despite #3 MLL draftee Billy Bitter struggling to score.
 However, the Tar Heels have hit a few bumps in the road in their last two games. UNC lost its first home game of the year to arch rival Duke on St. Patrick's Day. Bitter finally got on track with four points but UNC just couldn't stop the Blue Devils, losing 14-9. Tuesday night, The Tar Heels won a tight game with unranked Darmouth. The contest was close until the fourth quarter, when UNC used a 5-1 run to pull away from the Big Green. Bitter struggled once again, scoring only one goal.
The University of Maryland has played well all season. They are tied for the nation's second best defense (6.14 GAA) and fourth in offense (12.86 GPG). Maryland's only loss this year came on the road to Duke as they fell 9-8 in overtime.
The Terps are led by a core of seniors including attackmen Grant Catalino and Ryan Young, LSM
Brian Farrell
, defenders Max Schmidt and Brett Schmidt (no relation) and goalie Niko Amato. With the struggles of senior Bitter, the Tar Heels are led by a trio of underclass attackmen: freshman Nicky Galasso, sophomore Marcus Holman and junior Thomas Wood. If the young guns of UNC can step up and handle the Terps' experience, Saturday's contest should be an exciting game.
This game will air live on Saturday at Noon on ESPNU.
@
on 
The ESPNU double header continues as the nation's best offense takes on the best defense. #12 Johns Hopkins and its stout defense (5.43 GAA) will host #2 Virginia and its dynamic offense (14.5 GPG).
The Cavaliers entered the season with high expectations and have lived up to them thus far. UVA sits at 7-1 on the year with their only loss coming at #1 Syracuse. The UVA offense is led by junior attackmen Steele Stanwick (32 points) and Chris Bocklet (25 points) and senior middie
Shamel Bratton
(22 points). Senior goalie Adam Ghitelman has struggled at times this season, but has come up big in some clutch situations.
Hopkins' defense is led by a trio of sophomores, goalie Pierce Bassett and defensemen Chris Lightner and Tucker Durkin and freshman defenseman Jack Reilly.  Bassett's .683 save percentage is top in the nation. The underclassmen have been impressive this season but have struggled against ranked teams, as the Blue Jays fell to Princeton and Syracuse. If this trend continues it could be a long day for Hopkins.
This game will air live on Saturday at 2 pm on ESPNU.
@
Two of the nation's leading scorers will face off on Saturday as Geoergetown will take on #5 Duke in Durham.
Georgetown sits at 3-3 on the year and has been just as inconsistent as their record suggests. Senior goalie Jack Davis, like many Hoyas, has struggled to put together strong back to back games and will need to play well to stop a potent Duke offense. The bright spot for Georgetown this year has been the emergence of sophomore attackman Davey Emala who leads the nation with 3.17 goals per game.
Duke has their own star attackman in senior
Zach Howell
 who ranks 11
th
in the country with 2.63 goals per game. After struggling in losses to Notre Dame and Penn, Duke's offense has found its flow and should prove to be a tough test for Georgetown's inconsistent defense.  Duke's sophomore goalie Dan Wigrizer has been impressive this year but, like his Georgetown counterpart, has been plagued by some inconsistency.
This matchup of high powered offense could come down to which goalie can step up his game and lead his team to victory. However, with two shaky defenses, whoever has the ball last could come out on top.
@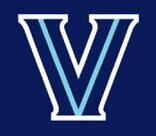 Rounding out Saturday's action is a Big East clash between #1 Syracuse and #11 Villanova.
Syracuse boasts an undefeated record, the nation's top ranking and a lineup featuring seven seniors, a red shirt junior and two sophomores. The Orange's experience has been a big part of their success so far this season, winning close games over #2 Virginia, #9 Army and# 12 Hopkins. 'Cuse features LSM senior Joel White who may be the nation's best player. With skills to both score and cover the other team's best players, White has been the X-factor for the Orange all year. While the Orange aren't in the top ten in scoring or defense, they have the leadership and depth to make the big plays to win games.
On the flip side, Villanova's starting line up features only one senior. Junior attackman Kevin Cunningham leads the Wildcats and ranks seventh in the nation with 4.13 points per game. Despite their youth, Villanova has shown the ability to win close games with one goal wins over Drexel, Penn and Princeton, all ranked teams. Their only loss this year came on the road to Bucknell.
While the youngsters from Villanova have played well this season, they have not faced a team as deep and talented as Syracuse. However, the Wildcats could be primed for an upset as they open their Big East schedule in front of their home fans.