The Big City Classic headlines this weekend's lacrosse schedule as eight of the top 11 teams will face off against each other. (Note: rankings reflect the Inisde Lacrosse Media Poll. Players in
Bold
are Cannons draftees.)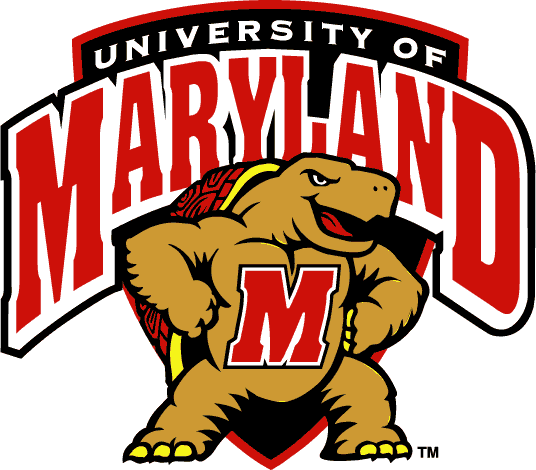 @
on
The action gets underway on Saturday in the Doyle Smith Cup as #2 Virginia (7-2) hosts #10 Maryland (6-2) in one of the NCAA's best rivalries. Both teams are coming off of losses and will look for a big win to build momentum to start a run. These two teams have had some great games in the past few seasons, including the longest game in NCAA history in 2009, a seven-overtime thriller the was won by Virginia.
Maryland heads into the game with a potent offense, seventh in the nation at 12 GPG, and a stout defense, sixth in the nation at 6.75 GAA. However, the Terps' defense struggled last week, giving up a season high 11 goals in their loss to North Carolina.
Maryland's defense is led by four seniors, defensemen Brett Schmidt, Max Schmidt (no relation), and Ryder Bohlander and LSM
Brian Farrell
and freshman goalie Niko Amato has also been impressive for this year. Maryland's attack is led by senior attackmen Greg Catalino and Ryan Young with 25 and 21 points, respectively.
Virginia has the nation's most potent offense, scoring 14.11 goals per game. Junior attackmen Steele Stanwick, fourth in the country with 4.33 points per game, Chris Bocklet, 23 goals, and senior middie
Shamel Bratton
, 17 goals are key to the attack for Virginia. Bocklet, who got off to a strong start but has struggled as of late, will need to play well to free up space for Stanwick and
Bratton
.
Virginia's defense has struggled in their two losses, giving up 12 goals in each game. Senior goalie Adam Ghitelman will need to lead the Cavaliers defense to a strong outing for UVA to come out on top.
This game will air live on ESPNU at Noon on Saturday.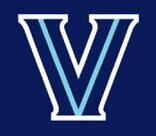 @
In Saturday's other marquee matchup, #11 Villanova (7-2) heads to South Bend to take on #2 Notre Dame (6-0) in a Big East battle.
'Nova will be looking for its first Big East win of the year after losing 5-4 last week at home to #1 Syracuse.  The Wild Cats have been in a number of close games this year, with three wins coming by one goal and their two losses coming by a total of three goals.
Junior attackman Kevin Cunningham leads Villaova's offense with 21 goals and 13 assists on the season. Cunningham will need to be at his best when he faces off against the Fighting Irish and the nation's best defense.
Notre Dame has been impressive this year, especially with its suffocating D, holding opponents to 5.83 goals per game. The Irish are 6-0 on the season and haven't allowed more than nine goals in any game.
Sophomore goalie John Kemp has played every second in net so far this season and has been outstanding with a .628 save percentage, fourth in Division I. Where Notre Dame thrives on defense, it struggles from time to time on offense. Senior attackman Sean Rogers' 10 goals and six assists lead the Irish.
Notre Dame's offense will need to improve to take the pressure of the defense against a Villnova team that has show the ability to put some big numbers on the board.
vs.
on
The action picks up again on Sunday as #6 Johns Hopkins (6-2) takes on #5 North Carolina (7-2) in East Rutherford, NJ at the Big City Classic.
Hopkins is coming off their biggest win of the year, defeating #2 ranked Virginia 12-11 at Homewood Park. The Blue Jays boast the nation's second best defense at 6.13 GAA and one of the best goalies in sophomore Pierce Bassett,  who is second in the nation with a .659 save percentage.
Hopkins' offense is a solid unit in its own right, scoring just over 11 goals per game. The Blue Jays attack is powered by senior Zach Palmer and sophomore Chris Boland, each with 25 points.
UNC will look to build momentum as they're coming off their biggest win as well, defeating Maryland 11-6 in College Park. The Tar Heels are in the middle of their toughest stretch of the season, taking on Maryland, Hopkins and Virginia, all away from home.
North Carolina has a fearsome foursome of attackmen in senior Billy Bitter, junior Thomas Wood, sophomore Marcus Holman and freshman Nicky Galasso. Bitter entered the season with high expectations after being selected third in the MLL draft but he has struggled this season scoring 20 points. Galasso leads the team in  scoring with 36 points followed by Holman and Wood, with 23 and 20 points, respectively.
The Tar Heels' major weakness is in goal as senior net minder Chris Madalon struggled at times this year, posting only a .496 save percentage. However, sophomore Steven Rastivo has started the last two games, posting a .658 save percentage in back to back wins.
Whichever goalie plays better should be able to lead his team to victory in what promises to be an exciting contest.
This game will air live on ESPNU on Sunday at 4:30 PM.
 vs.
on
The final matchup of the weekend could also be the most exciting as defending national champion, #3 Duke (8-2), takes on this year's favorite, #1 Syracuse (7-0).
Duke will be looking for its seventh straight win when they take the field on Sunday evening.  The Blue Devils have the nation's third best offense, scoring 13 goals per game. The Duke attack is powered by senior
Zach Howell
and freshman Josh Wolf, with 33 and 28 points, respectively.  The Blue Devils have an impressive seven players in double digit points this year.
Sophomore goalie Dan Wigrizer and the Duke defense have struggled at times this year but have come up big when they've needed it most, pulling of wins over three ranked teams in Maryland, Loyola and UNC.
Duke will no doubt have their hands full with Syracuse and its deep, talented team. With seven MLL draft picks in January, the Orange boasts one of the most skilled and experienced teams in the country.
'Cuse hasn't been great in every game but they have an amazing ability to come up with big plays when they're needed. The Orange have five wins against ranked teams and five wins by two goals or less.
Tim Desko, Steven Keogh and JoJo Marasco pace the Syracuse attack with 18 points a piece. The defense is led by three seniors in LSM Joel White, second pick in the 2011 MLL draft, defenseman
John Lade
and goalie John Galloway.
Duke's players will all need to be at the top of their game on Sunday night if the Blue Devils are going to have a chance to knock off the Orange.
This game will air live on ESPNU following the conclusions of Hopkins-UNC.