Two big games headline this weekend's NCAA Division I lacrosse schedule as we edge closer to the post season.
@
on
The first game of the weekend may be the most important in regards to post season play. #6 Virginia heads to #9 Duke in a battle for the top spot in the ACC.  Virginia is currently 1-1 in the conference while Duke is 2-0 so the winner of this game will grab the number one seed in next weekend's ACC Tournament.
The matchup features two high-powered offenses for teams that came into the season with high expectations but have failed to live up to them so far. UVA is led by a duo of junior attackmen in Steele Stanwick, team high 44 points, and Chris Bocklet, team high 27 goals, with help from senior midfielder
Shamel Bratton
, 18 goals in only nine games.
The Blue Devils have a deep offensive unit, with 10 players in double digit scoring for the season. The Duke attack is led by senior
Zach Howell
with 32 goals on the year. Freshman Jordan Wolf has burst on the scene this year, surprising a lot of people, with 33 points.  Whichever offense can come up big should lead their team to the win.
This game will air live on ESPN U at Noon on Saturday.
@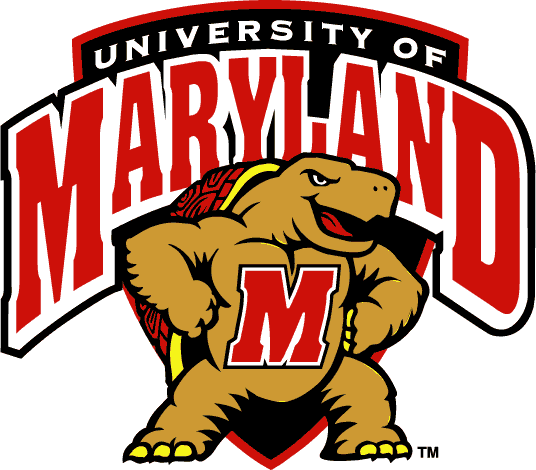 on
The action keeps rolling on Saturday night when #3 Johns Hopkins faces off against #4 Maryland in a contest that could affect NCAA tournament seedings.
Hopkins features a young team that has surprised a lot of people with how well they're playing. The team has a potent offense but its biggest strength is the nation's third best defense and sophomore goalie Pierce Bassett, who is third in the nation with a .622 save percentage and fourth with a 6.16 goals against average. Senior face-off man Matt Dolente has also been important for the Blue Jays. His .702 face-off percentage leads the nation by a sizeable margin. Dolente's face off wins keep the Blue Jays in possession and enables senior Chris Boland and sophomore Zach Palmer to power the offense with 29 points each.
Maryland also boasts a stout defense which is just behind Hopkins at fourth in scoring average. The Terps' defense is led by freshman goalie whose 6.11 GAA is second best in the nation while his .599 save percentage is seventh. Senior attackmen Ryan Young and Greg Catalino lead Maryland's offense with 28 and 27 points, respectively. In this matchup of two of America's  best defenses, whichever offense can find the most success should power their team to victory.
This game will air live on ESPN U at 8 pm on Saturday.
vs.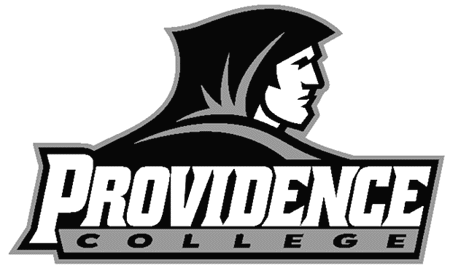 Saturday also features the New England Lacrosse Classic with #1 Syracuse facing off against Providence at Gillette Stadium at 4 pm.
'Cuse is coming off its first loss of the season after being demolished by the country's leading scorer Rob Pannell (5.5 ppg) and Cornell, 11-6. The Orange will likely feel at home at Gillette Stadium where they are 2-0, winning the 2008 and 2009 NCAA Tournaments at the Razor.
Syracuse's offense is led by attackmen senior Steven Keogh, 25 points, and sophomore JoJo Marasco, 23 points. Seniors LSM Joel White and denfenseman
John Lade
will look to have strong games after struggling in the loss to Cornell.
Providence has struggled all season, posting a 3-7 record so far. The offense has had trouble clicking all year but two middies, junior Jake Nolan and freshman Andrew Barton, have played well of late and lead the Friars with 19 points. The defense has shown some bright spots but has had issues of its own, allowing 10 goals per game. Perhaps playing in an NFL stadium for the first time in their history will give Providence the spark they need to hang with Syracuse.
vs.
Also of note this weekend is a match up in one of the nation's best rivalries as Army and Navy face off in Annapolis. Army features an impressive attacking duo in senior Jeremy Boltus and sophomore Garrett Thul. Boltus is second in the nation, scoring 4.64 points per game, while Thul is second in goals with 2.73 per game. Senior goalie Thomas Palesky has also played well this year, posting the nation's eleventh best GAA at 7.56. Despite their individual success, Army has struggled in their last two games after a hot start. Back to back losses to Colgate and Bucknell leave Army at 7-4 on the year and looking to get back on track against their rivals.
Navy currently sits at 4-7 on the season, but they've played better than their record may suggest, with five losses coming by two goals or less. The Navy offense is led by freshman attackmen Tucker Hull and Sam Jones, with 34 and 33 points respectively, and has shown the ability to score in bunches at times this year. However, with such a young core, Navy has been inconsistent this year, which has led to most of their losses. Junior goalie JR Wickham has played well this season posting an 8.5 GAA and a .530 save percentage.
If the youth of Navy can come up big against the experience of Army then this should be a very entertaining contest.
This game will air live on CBS Sports Network on Saturday at 2pm.