PRESENTED BY
Have Your Lacrosse Team Play Before a Cannons Game or at Halftime!
Youth games are available prior to each Boston Cannons home game, on both the Harvard Stadium Field and Outer Fields.  Either play against a town of your choice, or let us pair you up against an opponent; the choice is yours!  
Youth Games are one hour long, and are available to any age group.  Halftime games are seven minutes long and played on the stadium field.  Referees are not provided for either pre-game or halftime games, and may be scheduled by the teams playing, or a coach or parent may referee. Teams interested in playing pre-game or at halftime are required to purchase a certain number of tickets to secure their place, and are as follows:
Stadium Field (Pre-Game & Halftime) – 50 Gold Level Tickets OR 65 Red Level Tickets
Harvard Outer Fields – 30 Gold Level Tickets OR 40 Red Level Tickets       
Are you a youth lacrosse program interested in receiving cash back on each group ticket purchased?  
Check out our Youth Partnership Program
!   
To submit your youth game request or to receive more information, please call the Cannons at 
617-746-9933,
 email 
tickets@bostoncannons.com,
or contact your programs account representative.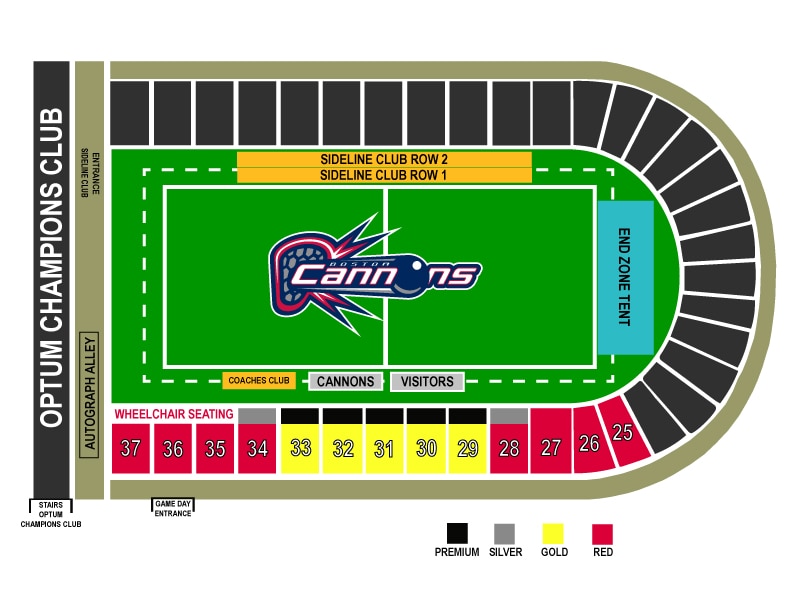 ...